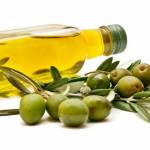 OLIMPO is participating first time in the international food and beverages fair ANUGA 13, that will be held in Cologne, where will have an opportunity to present our extra virgin oils, our ecological olive oil among them, as well as our table olives, vinegars, vines of Almansa A.O., goat cheeses and saffron.
Thanks to the support of IPEX and ICEX, Olimpo counts on its own booth in the Spanish pavilion, 11.1 Hall, D017a stand. International participation this year has reached 88 per cent. Counting on the participation of 6777 exhibitors, Anuga is one the most important food and agriculture fairs of the world that makes it an essential event in the calendar. This year Cologne (Germany) expects exhibitors from 98 countries. Countries with most exhibitors are Italy (1043 exhibitors), Spain (447 exhibitors), the Republic of China (409 exhibitors), France (255), Turkey (239), Greece (221), Netherlands (212), Belgium (189), the United States of America (189) and Thailand (161). The fair also counts on active participation of the companies from Poland, Great Britain and Austria. In addition, 825 German companies are also taking an advantage of the fair as a business platform. The fair is organized in 10 trade shows that structure the fair by themes and supply centres.
The fair will be held from 5 to 9 of October in the exhibition centre of Cologne, Koelnmesse (Germany).